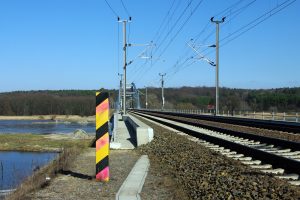 GERMANY – POLAND
We are highly experienced in running cross-border freight trains between Germany and Poland. Our advantage includes the permission of running cross-border trains without exchanging the traction. Our class 66 locomotives possess both, the German and as well the Polish safety equipment which is mandatory for operating trains on both sides of the border. Reliability is guaranteed by our 24/7 bilingual dispatching service.
BELARUS – UKRAINE
Freightliner DE provides regular transport to and from standard gauge trans-shipment terminals located in Belarus and Ukraine.
OTHER DESTINATIONS
Freightliner DE also provides transportation services to the Netherlands with the help of our partners.